OTHER PROJECTS
research & learning projects
A fellow student decided to make his diploma short film with the - at that time - new sequencer tool in Unreal Engine. I was responsible for the scene setup and lighting / shading in the engine.
Producer: Helge Forler / Director: Helge Forler & Felix Zehender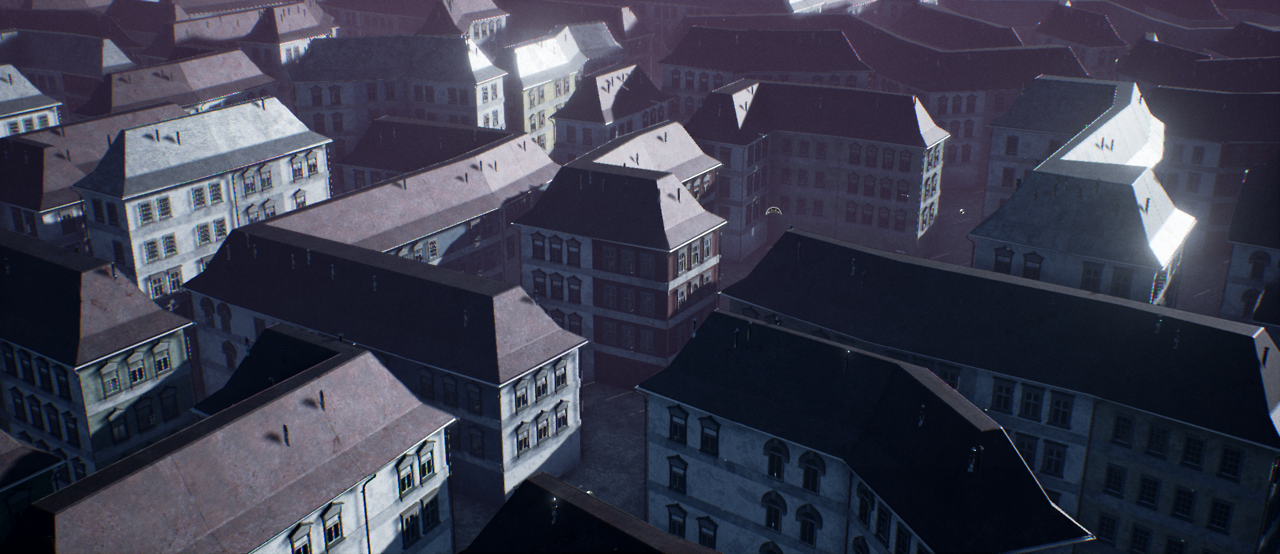 This was a weekend of using Houdini & Houdini Engine for the first time. I always wanted to try out procedural modeling, and I was very satisfied with the results for the amount of time spent.
After creating the building in Houdini, it took me around 2h to set up this scene in Unreal Engine 4, which is an amazing timesaver.